PROTECTION AGAINST HEAT EMISSIONS FROM TABLETS AND MOBILE PHONES
Do not allow your child to have a tablet or mobile directly on their lap. These devices generate heat in sensitive areas that can affect long-term fertility.
Our support creates a barrier between the tablet or mobile and child's body, protecting them from heat emissions.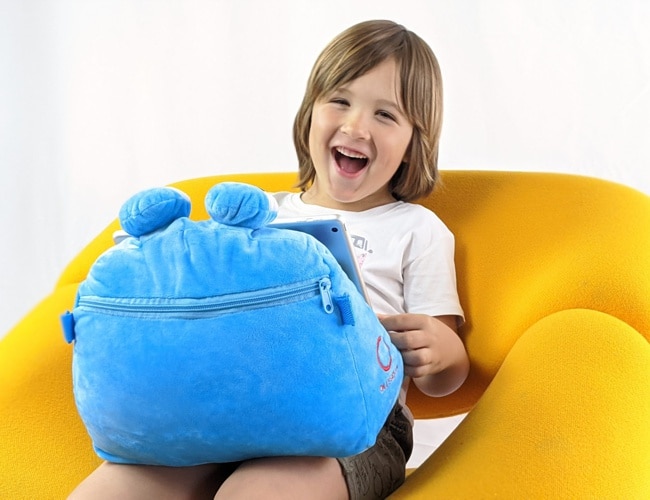 PROTECTION AGAINST BACK AND NECK PAINS
Improper posture of children when using tablets can lead to multiple back and neck problems.
Our holders have been designed so that children assume an ergonomic posture that is beneficial for their health.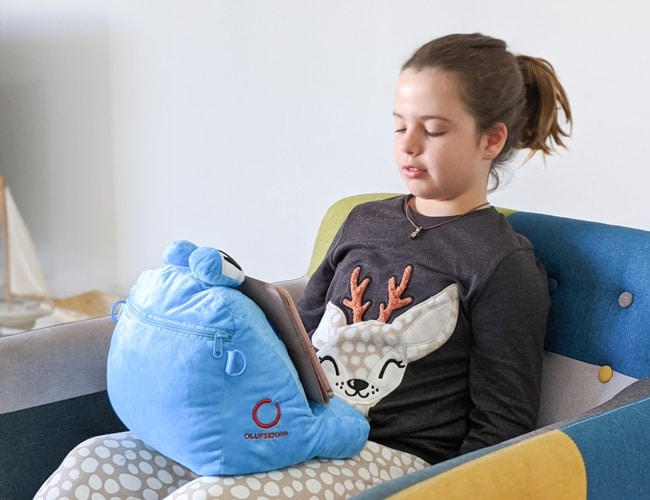 STABILITY, SECURITY, AND PERFECT VISION
All of our stands hold the tablet securely and stably; in addition, they allow you to see the whole screen in full.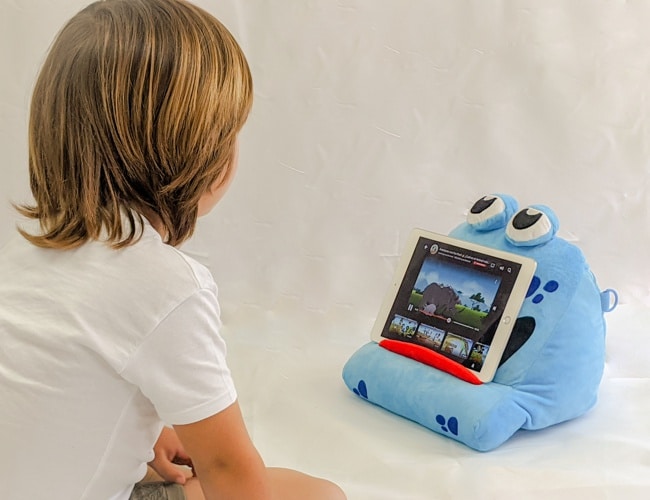 MACHINE WASHABLE
Don't worry about the kids getting the holder dirty. Our holders have been designed so that they can be machine washed without any problem.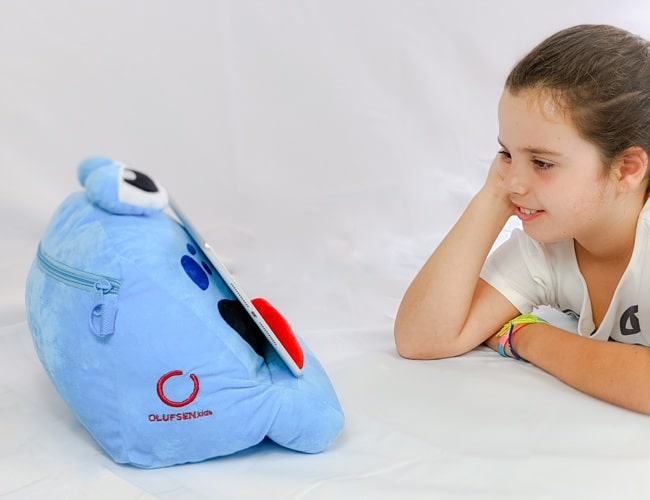 CHILDREN'S DESIGN
At OLUFSENkids we are clear about who our "little users" are.
Our holders have a fun and attractive design so that they will be adored by children.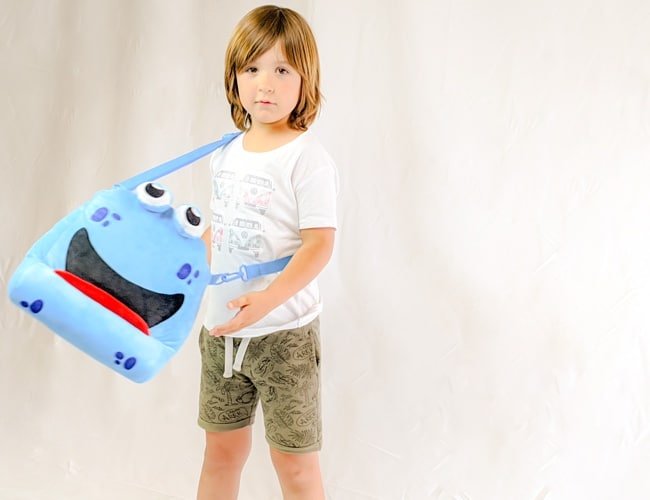 VERY USEFUL ON YOUR TRIPS
The holder will not only be very useful at the destination, but it will also be a very practical tool for the journey, not just for using a tablet and cell phone, but also for using it as a pillow.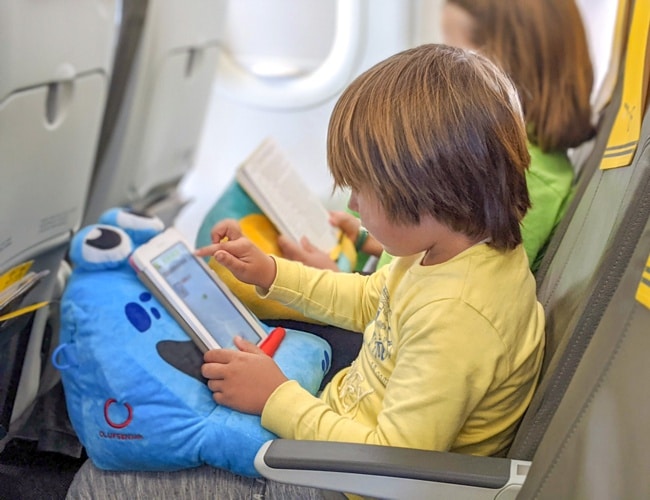 WITH A NYLON BAG
It includes a nylon bag so that children can carry their holders wherever they go.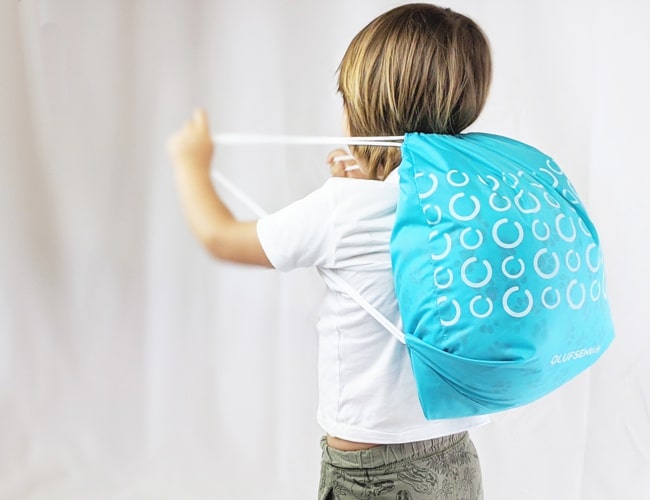 MULTI-FUNCTION
Use the Toby and Twilight holders as practical pillows in any situation.
Kids will love Barnie and Gustaf as their cuddly stuffed animals.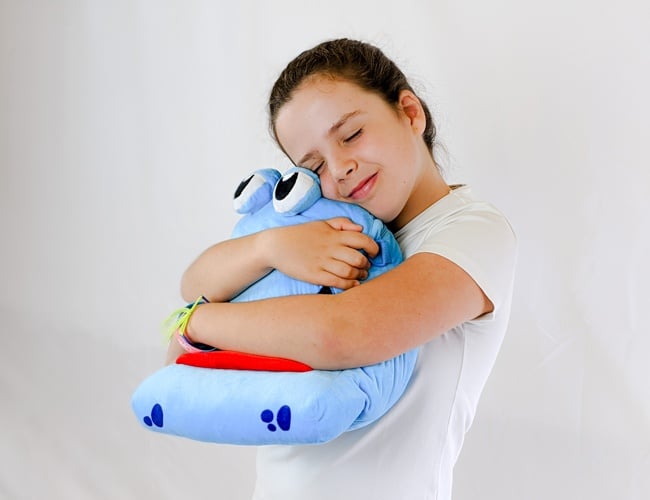 REMOVABLE CROSSBODY BAG
The stand comes with a detachable shoulder strap so you can comfortably carry Gustaf anywhere.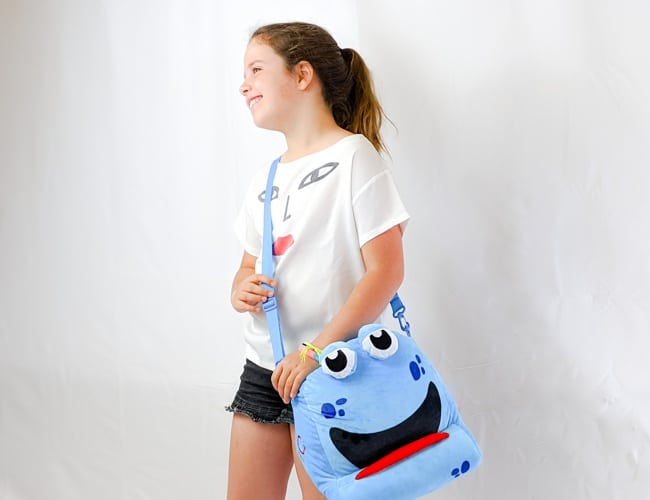 TAKING CARE OF EVERY LAST DETAIL
Gustaf has a large zippered pocket so you can put your headphones, pencils or whatever you need.
The stand can also be used with books or mobiles.