WITH ALUMINUM FOIL COATING, WATERPROOF, AND MOISTURE RESISTANT
The aluminum foil of the LUNSJ bag effectively maintains internal temperature and allows food to stay fresh for hours.
In addition, the aluminum foil makes the bag waterproof and moisture resistant as well as insulating and leak-proof.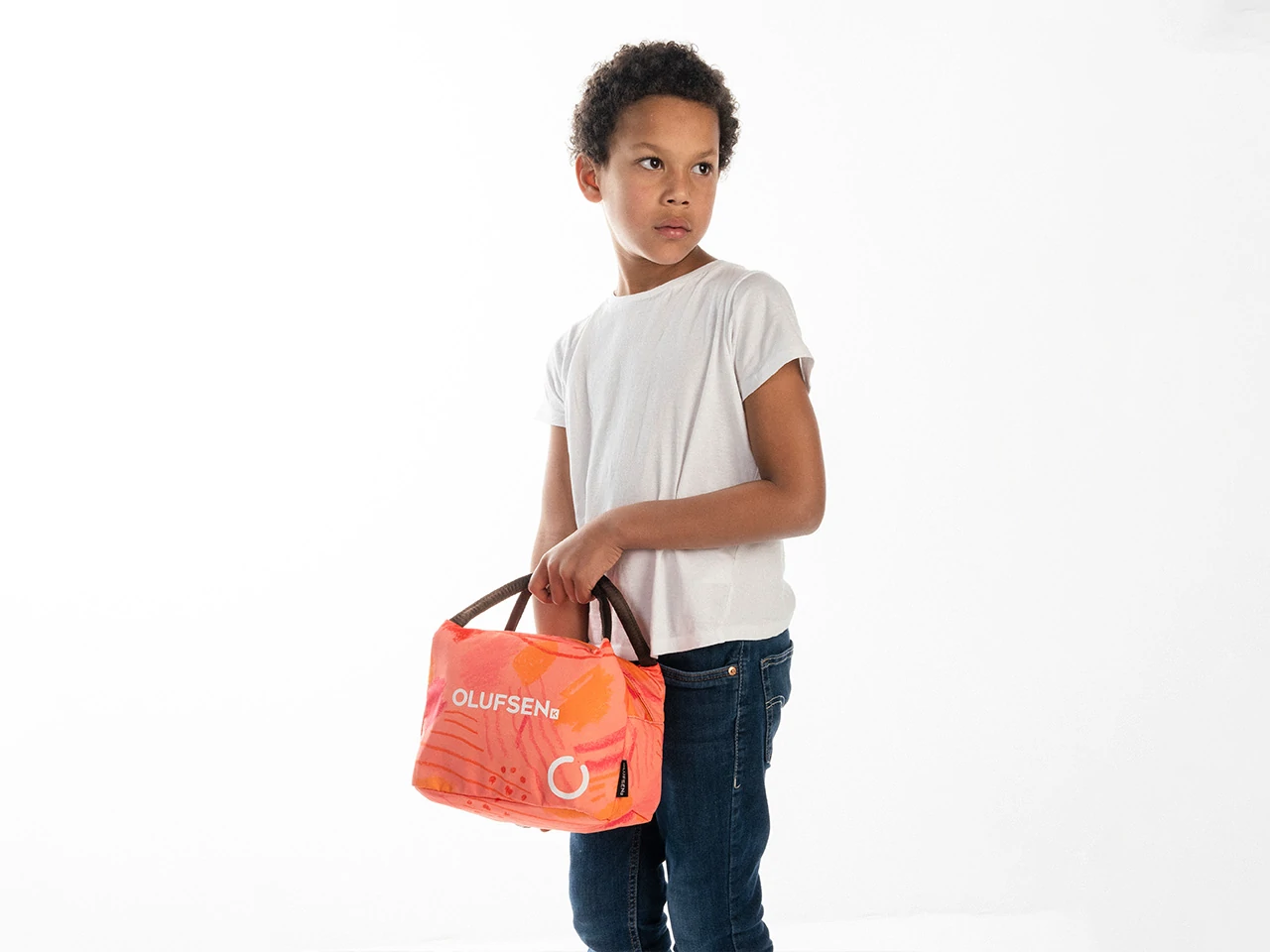 EXCLUSIVE DESIGN
We have developed this unique and original design, creating a totally exclusive concept.
And we have 5 different designs so you can choose your favorite.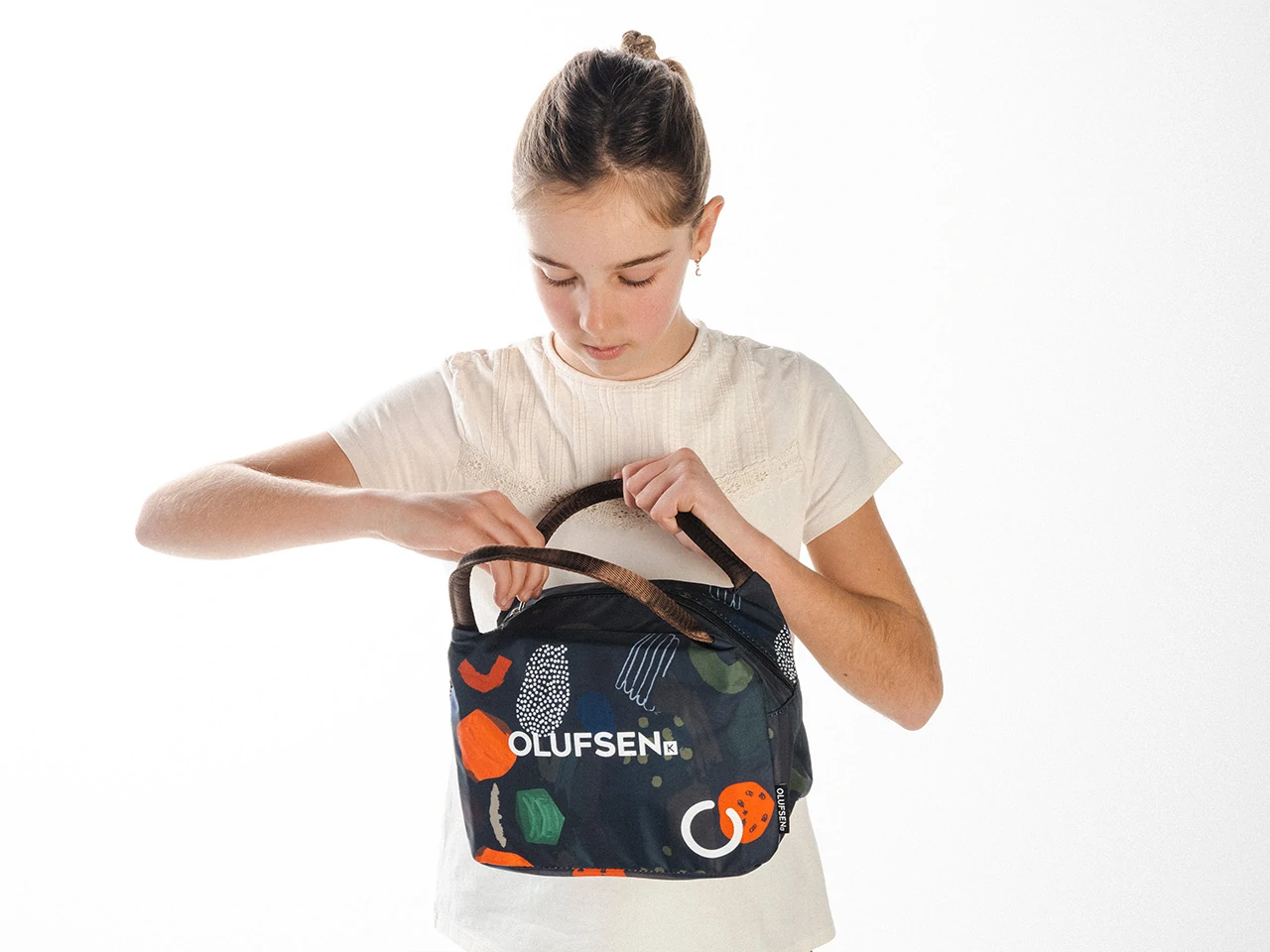 LIGHTWEIGHT AND WITH INTERNAL CAPACITY IDEAL FOR CHILDREN AND TEENS
The internal capacity of the LUNSJ bag is ideal for carrying a snack, lunch box, fruit… to school or outdoor activities.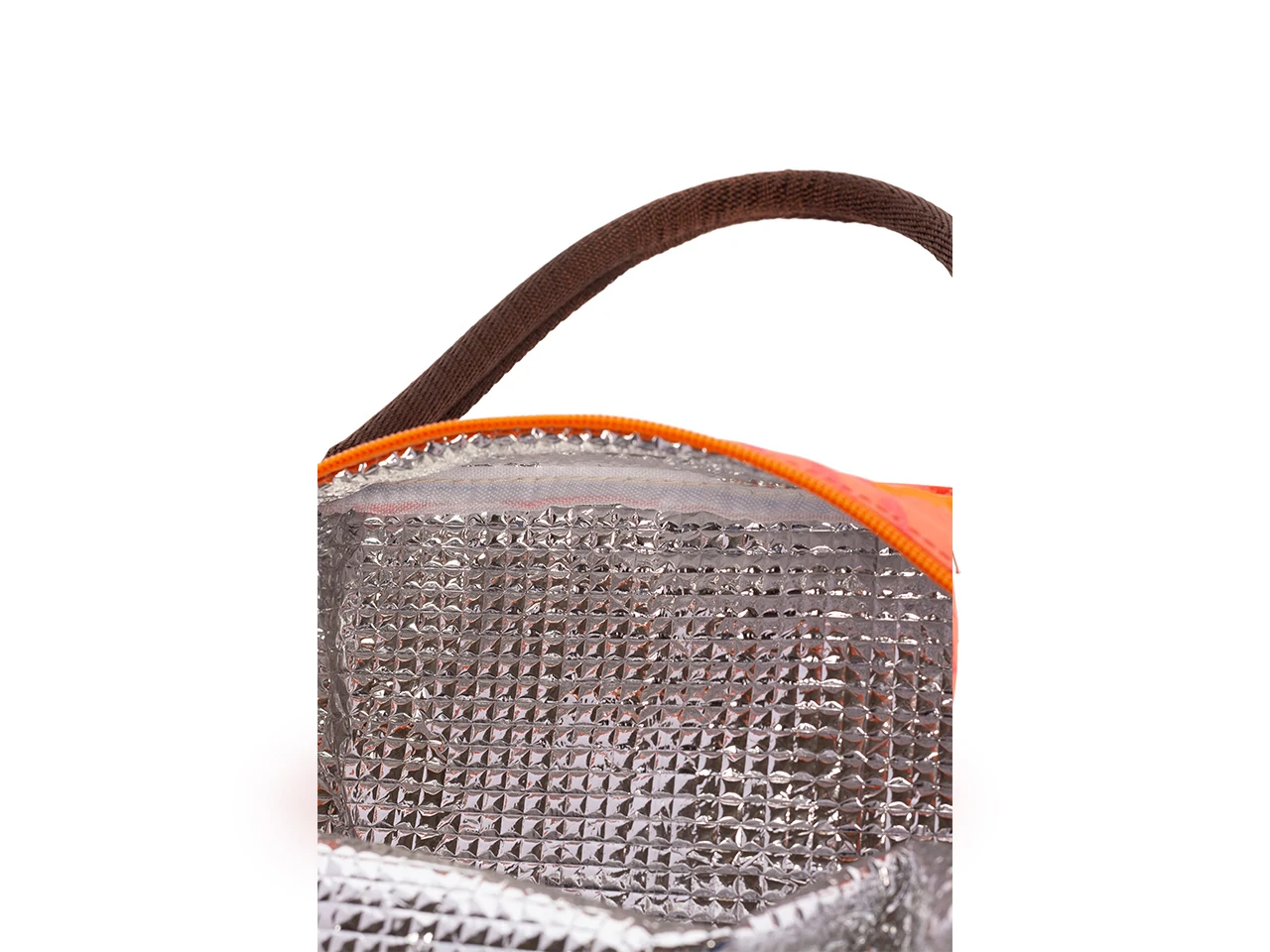 ULTRA-LIGHTWEIGHT AND ULTRA-DURABLE COMPOSITE OUTER FABRIC
The LUNSJ snack and lunch carrier bag is made of an ultra-lightweight and ultra-durable composite material that makes it an ideal thermal bag for daily use by children and teens. In addition, this material repels water.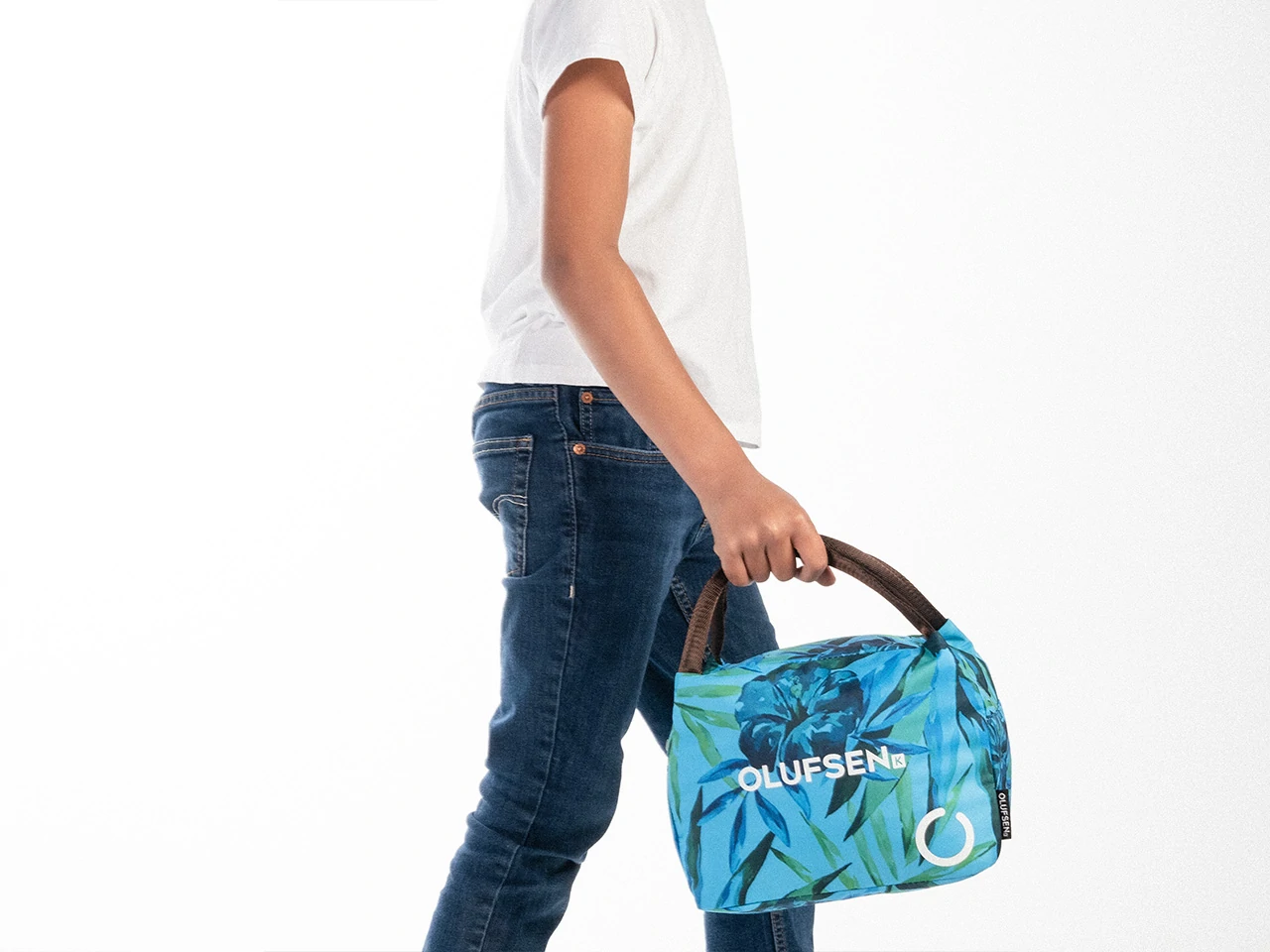 TOILETRY BAG FUNCTION
The design of the LUNSJ bag, as well as the fact that it is waterproof and moisture resistant makes it suitable for use as a toiletry bag.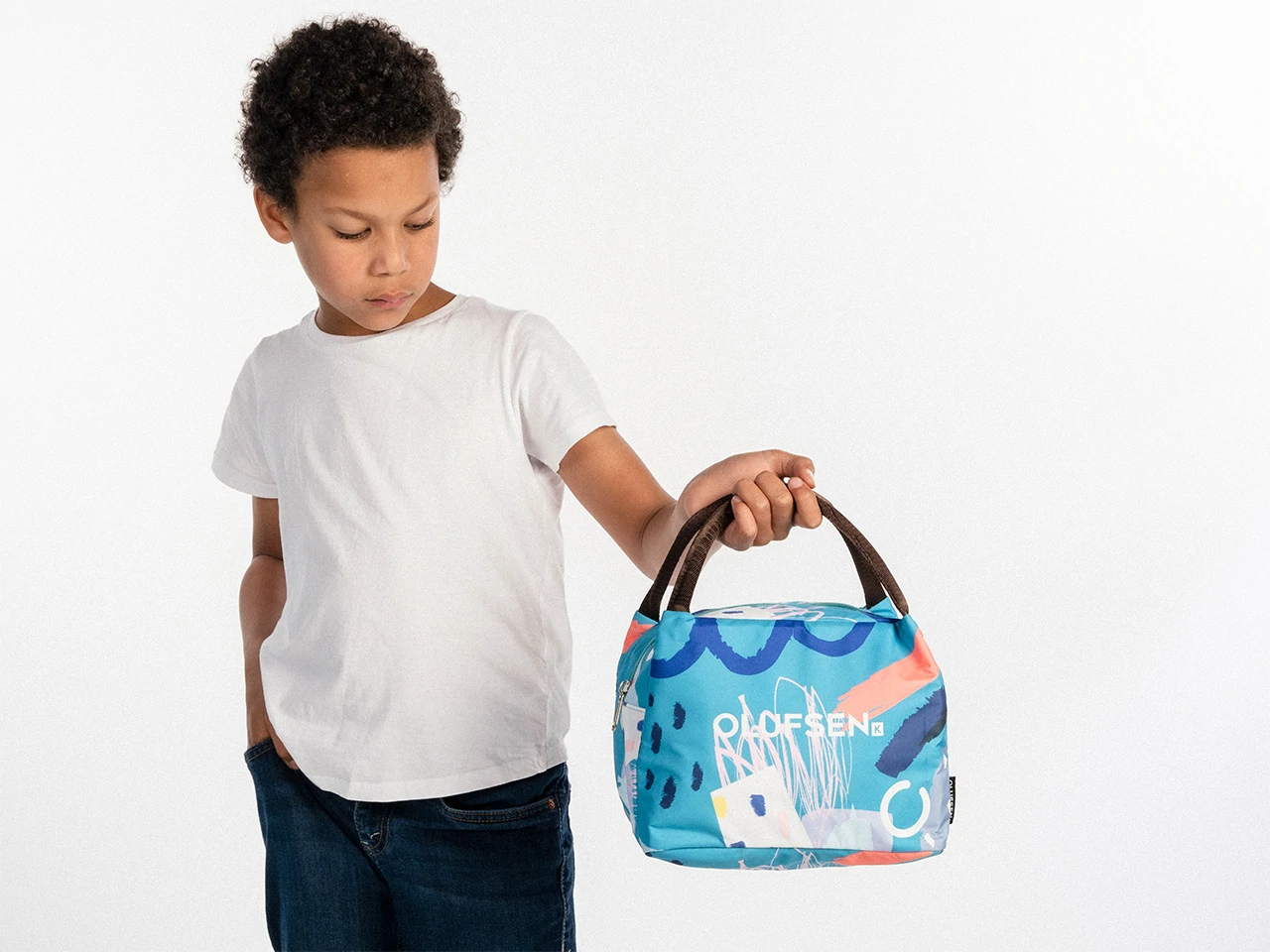 QUALITY WITH THE BEST FINISHES
At OLUFSENkids, we have taken care of every detail to create cases with the best finishes and materials, fabrics, zippers, and straps of the highest quality.