ULTRA-LIGHTWEIGHT AND ULTRA-DURABLE COMPOSITE MATERIAL
The LOKKEN fanny pack is made of an ultra-lightweight and ultra-durable composite material that makes it an ideal fanny pack for daily use by children and teens. In addition, this material repels water.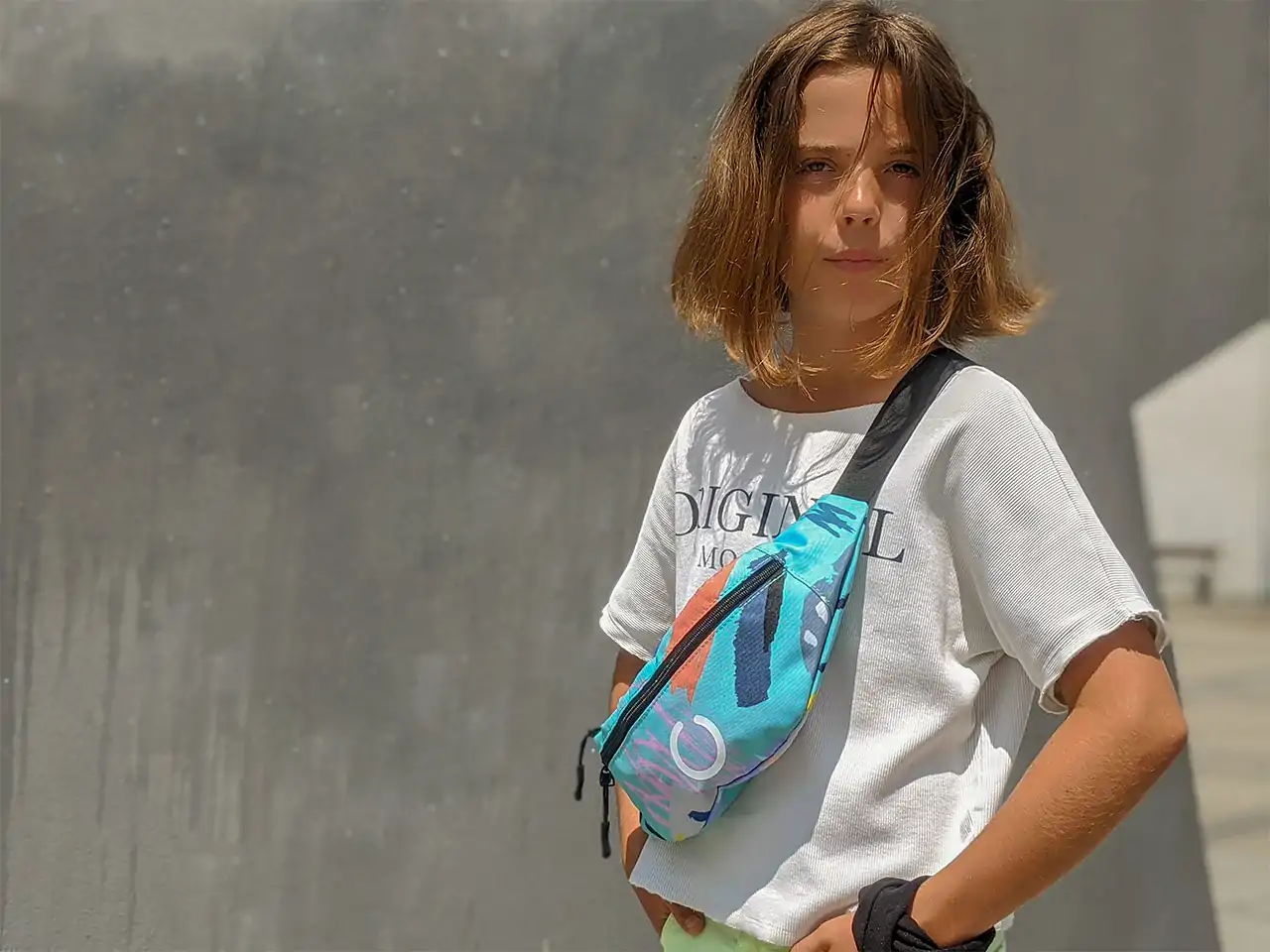 EXCLUSIVE DESIGN
We have developed this unique and original design, creating a totally exclusive concept.
In addition, thanks to the 3 available choices, you can choose the design you like the most.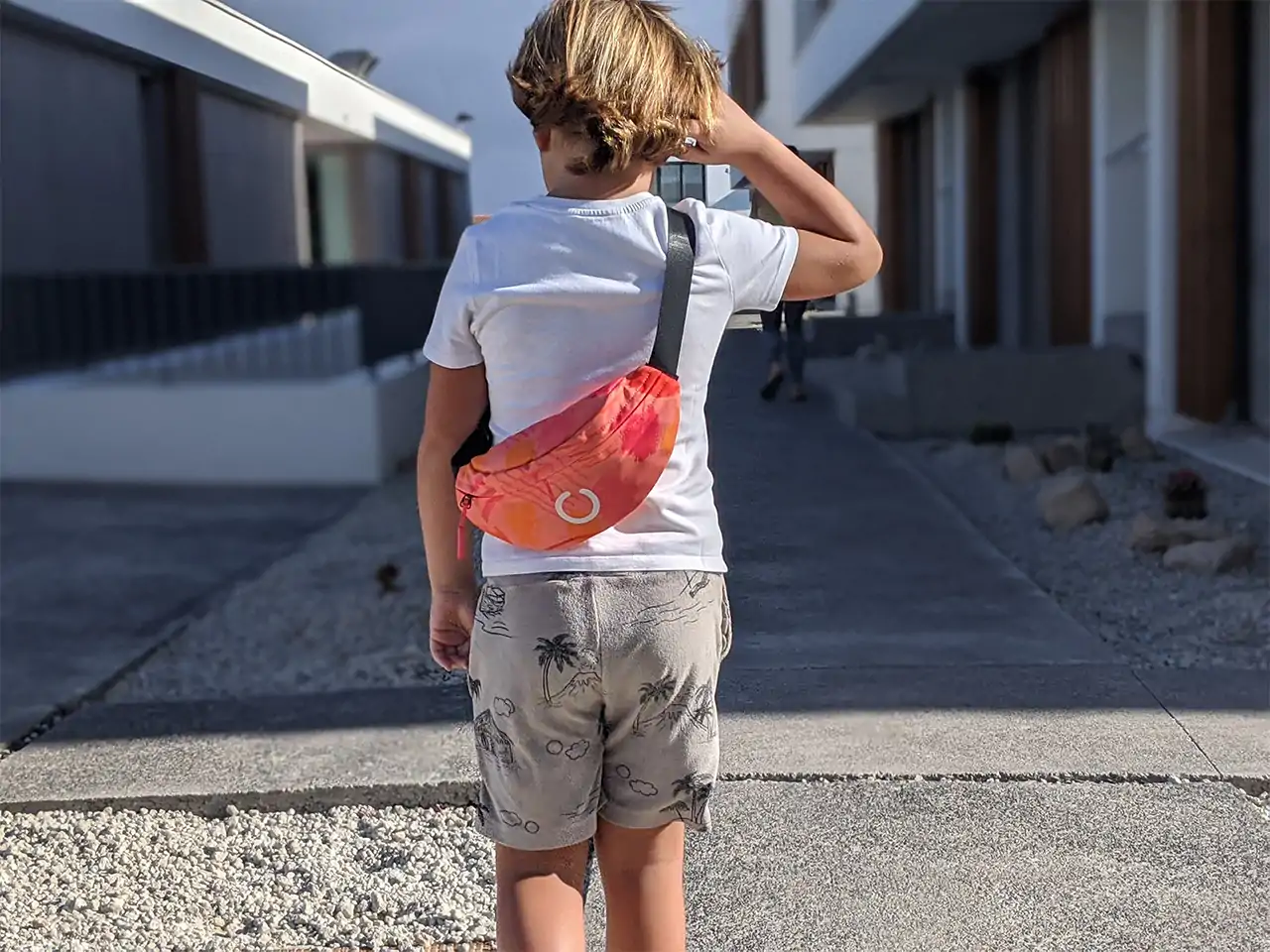 QUALITY WITH THE BEST FINISHES
At OLUFSENkids, we have taken care of every detail to create Premium fanny packs with the best finishes and the best quality materials, fabrics, and zippers.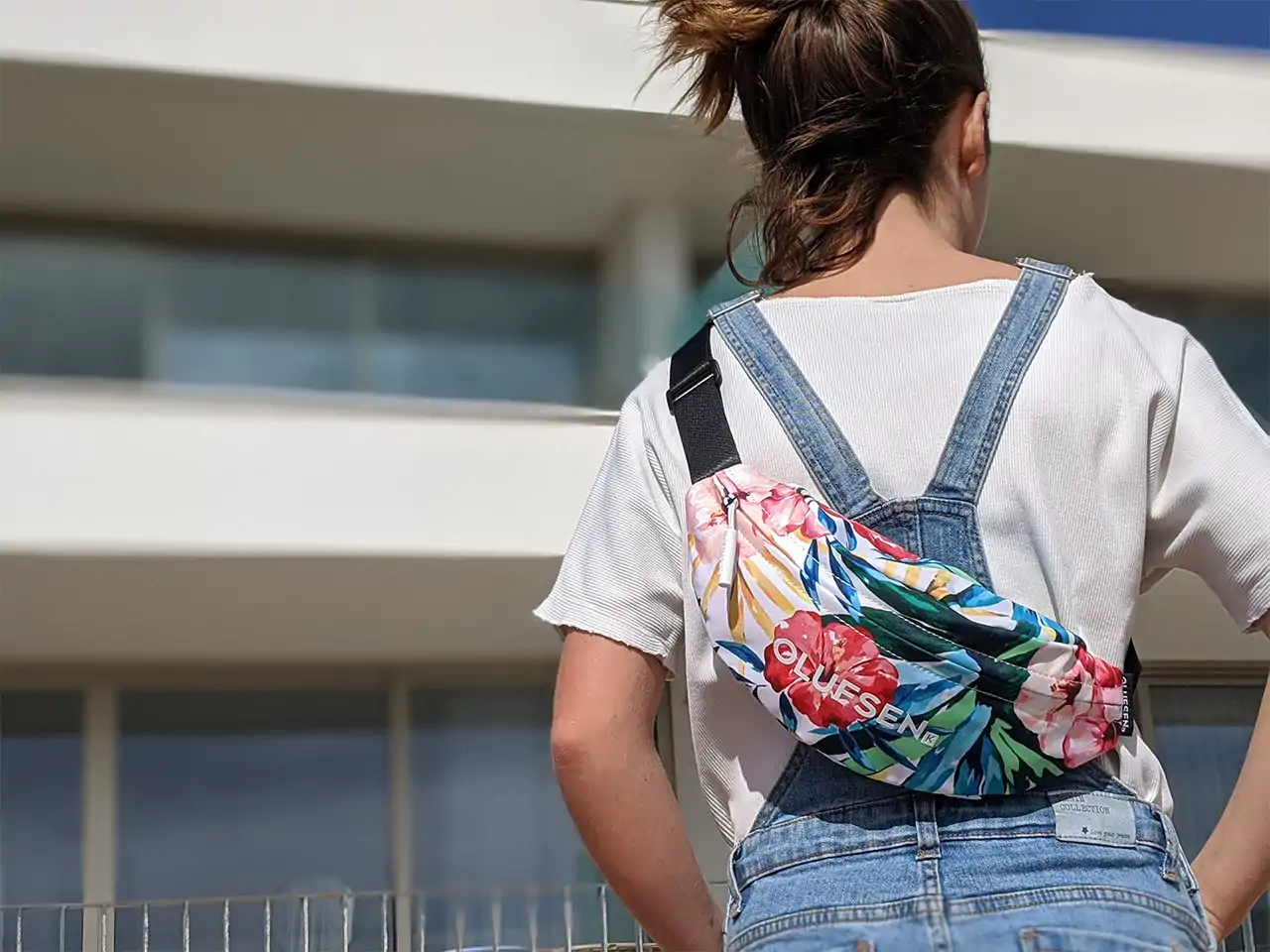 DESIGNED TO USE AS A CROSSBODY BAG
The LOKKEN fanny pack has been designed to be used as a crossbody bag. For security reasons (loss or theft) the fanny pack does not have a buckle closure but rather an adjustment system to adjust it to the size of the child or teen.